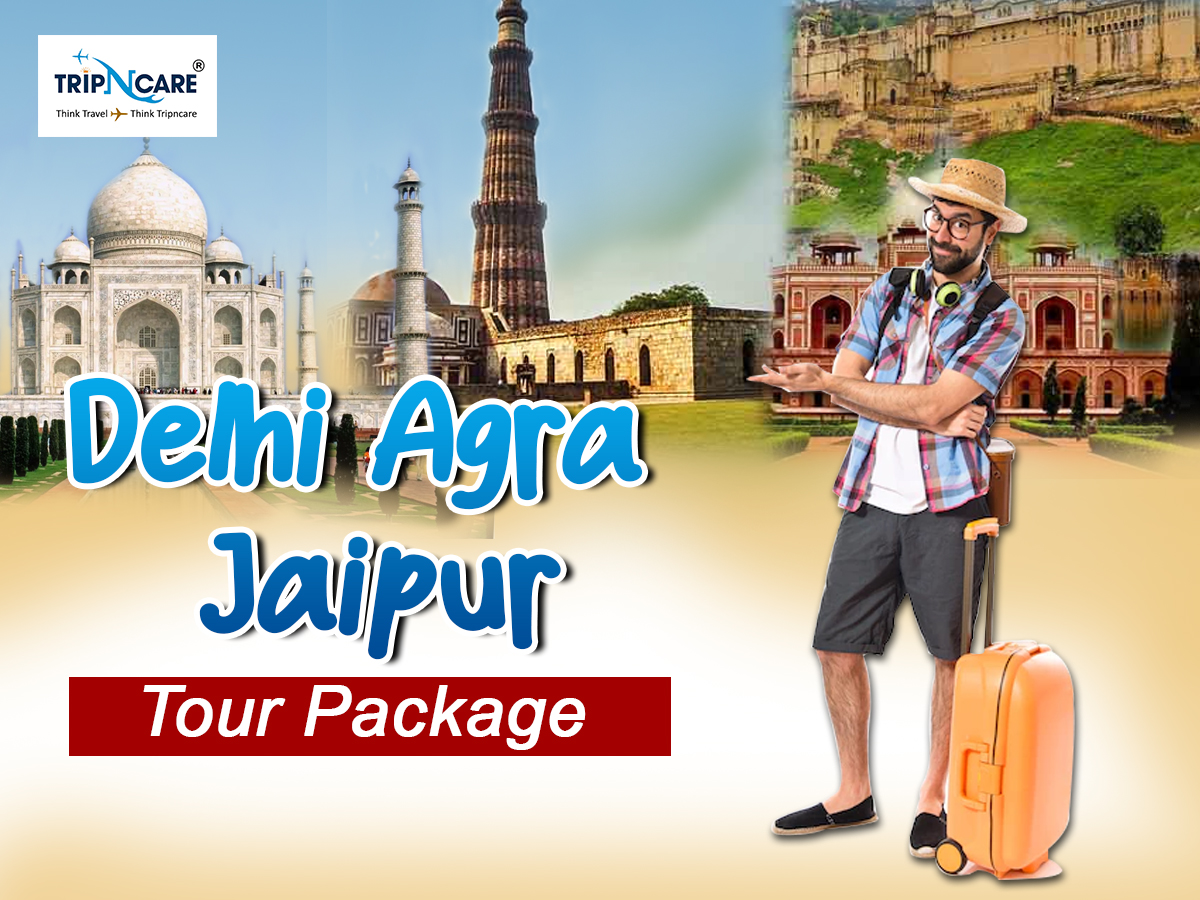 India is a stunning nation recognized for its diversity, wealth in culture and tradition, mythology, riddles, monuments, and the list goes on. The nation has drawn visitors from all around the world for a very long time. And tourists are always drawn to India by its appeal. Travellers can choose from a variety of locations, tourist routes, and vacation packages in the nation.
The Golden Triangle is one of the most popular tourist routes, and the Delhi Agra Jaipur tour package is among the most liked vacation packages. In India's northern area, there is a popular tourist route known as the "golden triangle."
The golden triangle of India offers travelers a fantastic chance to see three important historical sites in the nation: Delhi, the capital of India, Agra, the site of the Taj Mahal, and Jaipur, often known as the Pink City of India. Delhi Every year, a sizable number of travellers from all over the world take part in Jaipur Agra excursions. Tourists get the amazing opportunity to visit six UNESCO world heritage sites of India while on this intriguing culture and history journey in northern India. Delhi is home to the Red Fort, Qutub Minar, and Humayun's Tomb. Agra is home to the Taj Mahal, the Agra Fort, and Fatehpur Sikri.
The fascinating journey's starting point is Delhi. The city's top tourist destinations are Lotus Temple, Birla Temple, Akshardham Temple, Red Fort, India Gate, Qutub Minar, Rajghat, and Humayun's Tomb. Tourists have the amazing chance to witness the astounding fusion of traditional charm and contemporary when taking Delhi excursions.
The next stop on this route is Agra, following a stop in Delhi. In the Indian state of Uttar Pradesh, Agra is located along the Yamuna River. The Taj Mahal, one of the Seven Wonders of the World, is a majestic marble love monument that is well-known around the world. As part of your Delhi Agra Jaipur tour, the golden triangle tours in India, you will love exploring the Agra Fort, Itmad-Ud-Daullah (also known as the Baby Taj, the Little Taj Mahal, or the Draft of the Taj Mahal), Sikandra Akbar's Tomb, Chini Ka Rauza, Rambagh, Dayal Bagh, among other major attractions.
Choose a good travel company who will provide good accommodation with other important things. Remember choosing a good travel company can make your trip into a good memory. So choose wisely!