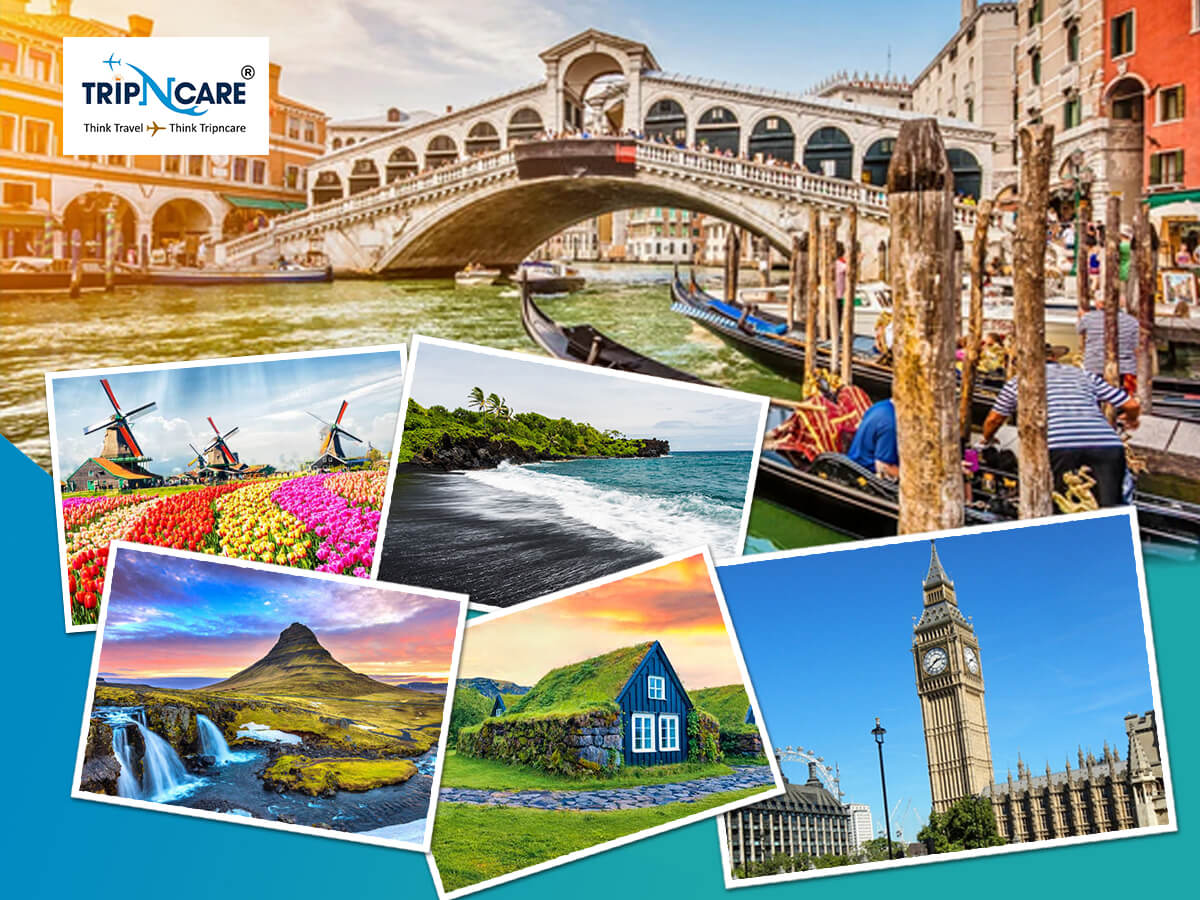 Europe tour is not a myth for middle-class families anymore, it has become a holiday destination for hundreds of tourists who wants to experience the beauty of Europe! This continent has a bunch of magnificent places which has significant beauty. But it is also true that in every traveling expedition budget matters a lot! That's why many people start to look for affordable Europe tour packages which have a reasonable budget and explore the places without any worries.

If you intend to visit Europe, you must take help from a professional traveling agency, in that way you can also get the gateway to many European countries. In a profound Europe tour package applicants will get a lot of privileges apart from that such as - booking of boarding and return tickets, accommodation in luxurious hotels, personal car rentals, safaris, and whatnot! It may also cover the food allowance and many other things as well.
If you want to explore someplace where you can experience both stunning mountains and breathtaking sea then Iceland is the right place for you. There are a lot of geysers, glaciers, waterfalls, volcanoes, valleys, and endless stretches of black sandy beaches in Iceland which you can explore.
The Netherlands is also sometimes referred to as the land of flowers. There are numerous flower gardens where you can find various kinds of flowers and if you are interested in flowers then the Netherlands will be the best place to visit. In the Netherlands, you can find Keukenhof, which is the largest flower garden in the world.
Venice is one of the most popular tourist attractions in Europe and every year a lot of people visit this city. There are a lot of boats in this city which you can ride while being in this city. The architecture of Venice is also unique and you can find some of the most beautiful buildings in this city.
Not only these three places, while visiting Europe, but you can also visit whatever place you wish. With various countries, Europe has magnificent places to visit!
In the tourism market, there are multiple travel agencies offering figures and ready to provide flexibility to the borrowers. Always choose the one that will provide a pocket-friendly budget for your Europe tour with provide privilege to stay in luxurious hotels for nights and days so that you can have a memorable trip for your lifetime.