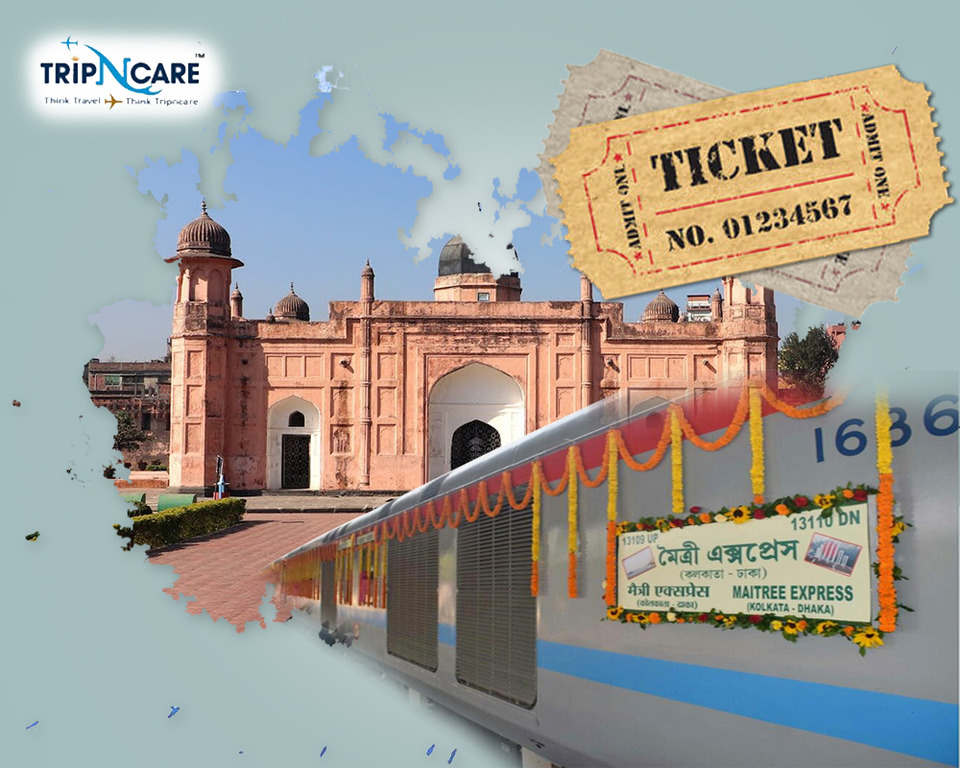 Being the neighbour country of India, several people from Bangladesh take a visit to India either on tour purposes or to have a better treatment. For both purposes, people when taking a visit to Bangladesh can find available on all modes of transportation. While talking about all modes of transport facilities, the road, and air journey was always available for long, but the train facilities have started some years back. Even a decade ago, people either travel by bus or air to India. Eventually, the train facilities make it simpler for the traveller in Dhaka to visit India without facing so much hassle. Both the countries with the collaboration start a train named MAITRAYEE Express that starts from Kolkata station and bound to go up to Bangladesh capital city Dhaka. Our travel agency offers people to buy Kolkata to Dhaka train ticket with a minimal and fair cost.
Many Bangladeshi people, while returning to Dhaka, often think of to travel by train, but because of a lack of knowledge of these train routes, they better choose to travel back either by bus or air flight. However, for those people, this blog might be helpful to grab knowledge on the train schedule time and date, departure station, etc.
Maitrayee Express runs twine in a week on every Tuesday and Friday morning. The train departs from Kolkata station and takes halts in two stations. The total journey duration is 8 hours 55 minutes. All the passport related procedures followed on the Kolkata station before boarding on to the train. Meanwhile, all the bogies of the train strictly invigilated by the BSF forces. So, the following up of passport procedure not that hurdle with the train services. So people simply can travel by train with the buy of Kolkata to Dhaka train tickets.
Eventually, the train follows the route of Gede in West Bengal and enters the territory of Bangladesh and passes through the Chuadanga, Bangladesh, to reach its final destination Dhaka. A total of 84 intermediator stations will pass by during this journey, however, it will take a halt only in 2 stations. So, with this blog, I hope you will find yourself knowledgeable and will feel free to buy Kolkata to Dhaka train tickets to travel.