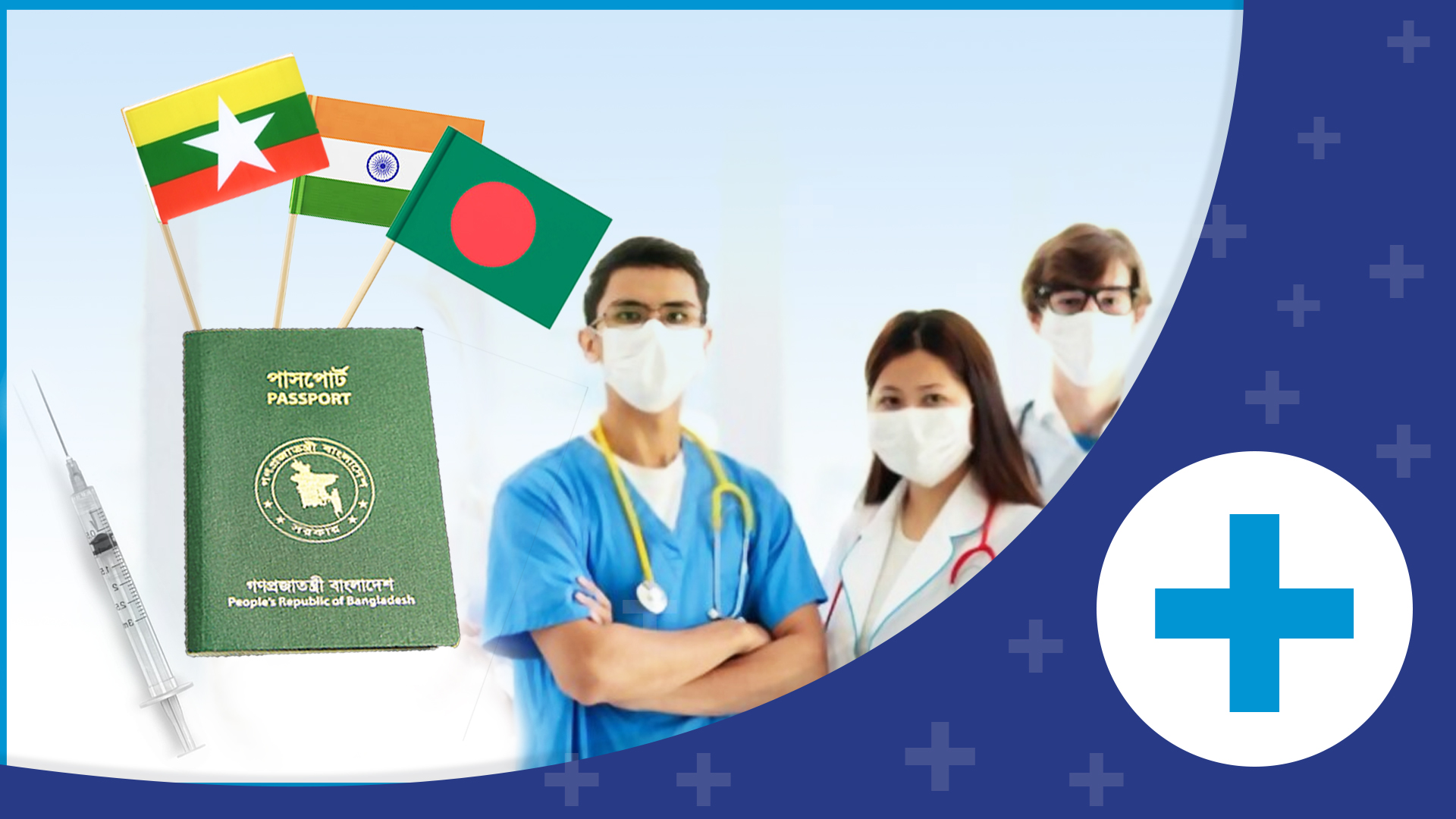 Medical Tourism - International inpatients traveling to another country for the purpose of receiving Medical care. Patients opt for this option as the treatments they seek are delivered in other countries at a moderately low cost and to avoid the inconvenience of being placed on a waiting list.
Why has India become a major spot for Medical Tourism?
India ranks among Top 3 Medical Tourism destinations in Asia
India is not only visited by tourists for its diverse culture and traditions but also for its world class medical tourism.
With the recent pandemic, India has emerged as one of the few countries which has managed to control the immediate spread of COVID19 which shows the quality of services, planning, and community health India has got.
Affordability

–India offers the highest quality of medical services at the lowest costs. The cost of treatment in India is one/tenth the cost of same treatment in US/UK.
Experienced Doctors

– Doctors, nurses & paramedical staff are highly skilled and equipped to perform life saving surgeries. Almost all kinds of major surgeries from problems in the eye to cancer, all are conducted with high success rates.
Acquiring Medical Visas is easy-

Getting visas for Medical purposes has become much easier than ever. The waiting period for most life-saving procedures is almost disappeared.
Reasonable Accommodation

– Inexpensive hotel rooms are available nearby to the hospitals.
Indian medical tourism is growing at the rate of 18% CGRA
Major cities in India having the best medical facilities
Chennai

Mumbai

New Delhi

Bangalore

Kolkata

Hyderabad
Chennai being the best among them.
From which countries does India receive the highest number of Medical Tourists?
Majority of the foreign nationals arrive from Bangladesh followed by Iraq, Afghanistan, Maldives, Yemen, Oman, Nigeria & group African nations.
The number has increased marginally in case of patients from developed countries like US, UK, France & Germany.
What are some of the major treatments people come to India for?
India is the preferred destination for Cardiology, Orthopaedics, Transplants & Ophthalmology
Top 5 Hospitals in India that attracts Medical Tourists
Global Hospitals, Chennai

Fortis Hospital, New Delhi

Apollo Hospitals, Bangalore

Manipal Hospitals, Bangalore

American Onchology Hospital, Hyderabad

Medica Super Speciality Hospital, Kolkata

Kokilaben Dhirubhai Ambani Hospital & Medical Research Institute, Mumbai

HCG Cancer Institute, Bangalore
The Collaboration between travel agencies and Hospitals
Travel agencies can be classified into different groups based on their services, with each group promoting medical tourism in a country in its own way. For instance, there are specialist service providers who offer first-hand information about different travel destinations, plans and packages, etc. These factors would influence a medical tourist's choice of destination for treatment.
Specialist medical tourism and travel agencies help to deal with all the necessary travel and accommodation arrangements for medical tourists. They work closely with the healthcare provider to plan out each and every detail of the travel to perfection, including visas, flights, lodging, dining, transport options, insurance, even currency exchange, etc. This would minimize any hassles the patient would have to face during the trip. A reputed travel agency specializing in these services would then automatically influence a patient's choice of a specific medical tourism destination, thereby leading to the growth of the industry in that destination.