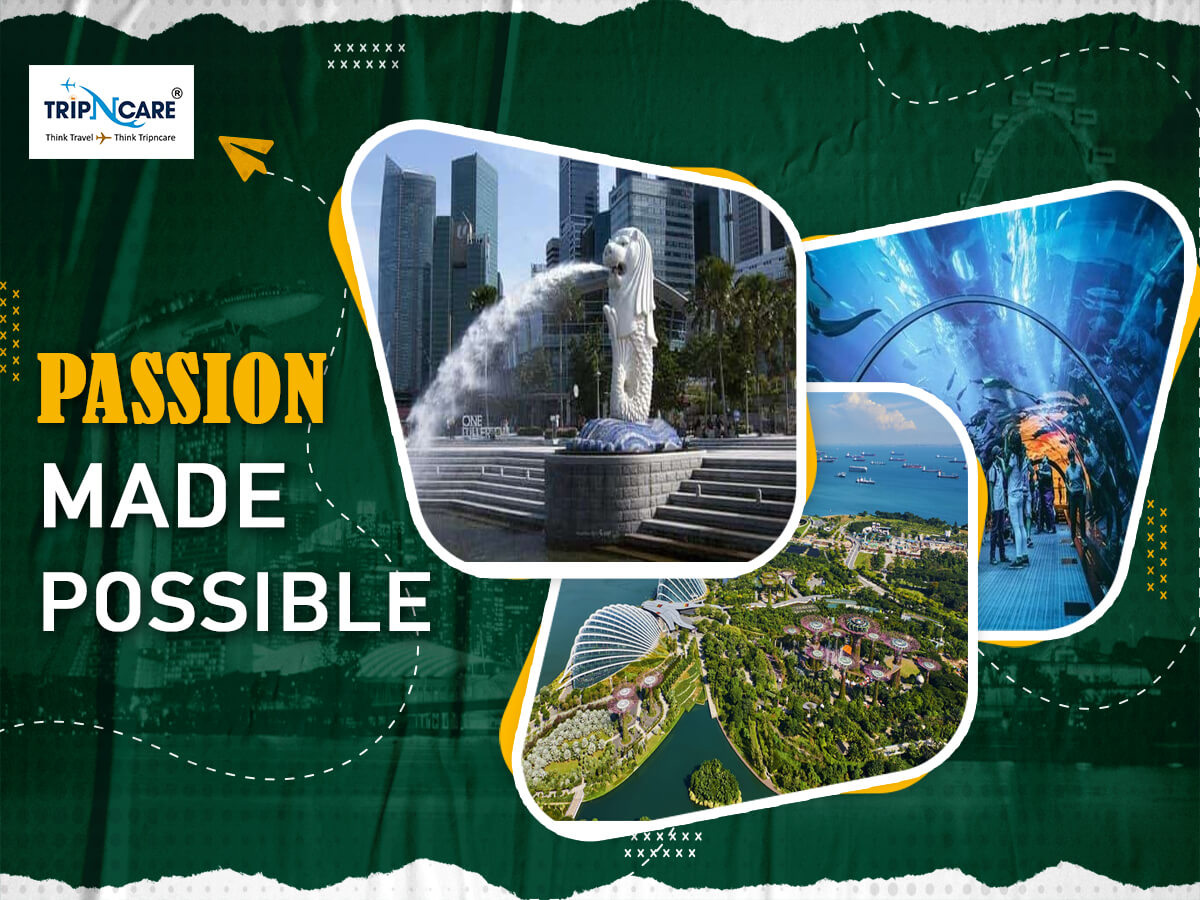 SINGAPORE is a place of wonder, with sky-hights buildings with amazing attractions and activities which are worth exploring. Singapore is renowned for its rapid development, magnificent and brand-new malls, wonderful dining establishments, and opulent hotels that have been opened there.
Additionally, Singapore packages include some amazing discos where you can shake your hips and a vibrant nightlife that you can enjoy with your friends that want to have fun. Singapore offers some natural paths amidst the electrical modern world, in addition to it all. Not only that Singapore is also an ideal travel destination for shoestring travelers as these travel destinations have several comforts for the wallet.
Singapore is best viewed from above. Consider that you had a bird's-eye perspective of the whole city. Make arrangements for where you want to stopover, or better yet, just be present and watch the sun go down (If you happen to visit during sundowning). The Singapore Flyer is Asia's largest huge wheel and primarily an observation wheel that rises 165 meters. This ride can brush your knowledge and thus, it is the best attraction for kids.
If you are an art lover, then you must add the spacewalkers at Singapore ArtScience Museum to your Singapore holiday package. The exclusive insight of this museum was carefully worked into the VR artworks by some of the world's most renowned artists, museums, and film festivals to create a more realistic experience of a human on the moon.
Next comes the famous botanic gardens in Singapore. While in Singapore, you should visit the botanic gardens. You will feel revitalized by this location's charm and lush greenery. This garden, the first UNESCO World Heritage Site in Singapore, is home to numerous endangered and rare varieties of exotic flora. The national flower of Singapore, the orchid, may be found inside the park at this well-known tourist destination, which is popular with those who enjoy the outdoors.
Never ever miss the S.E.A Aquarium in Singapore. It will be the most amazing attraction of your Singapore tour package. Sentosa Island is home to the spectacular SEA Aquarium, which serves as a fun destination for both adults and children. This location, one of the greatest for families, is home to more than 100,000 marine species. The chance to witness unique aquatic species including sting rays, sharks, bottlenose dolphins, turtles, and coral reefs is unequaled. Besides, there are other attractions inside the complex apart from the magnificent marine life in the aquarium.
Singapore is a place where the best of both worlds may be found, where the modern with the best of the past. No matter how much money you have to spend, this place is a must-see gem of South-East Asia. Visit Singapore with Tripncare and experience the best of this amazing country.